How it all began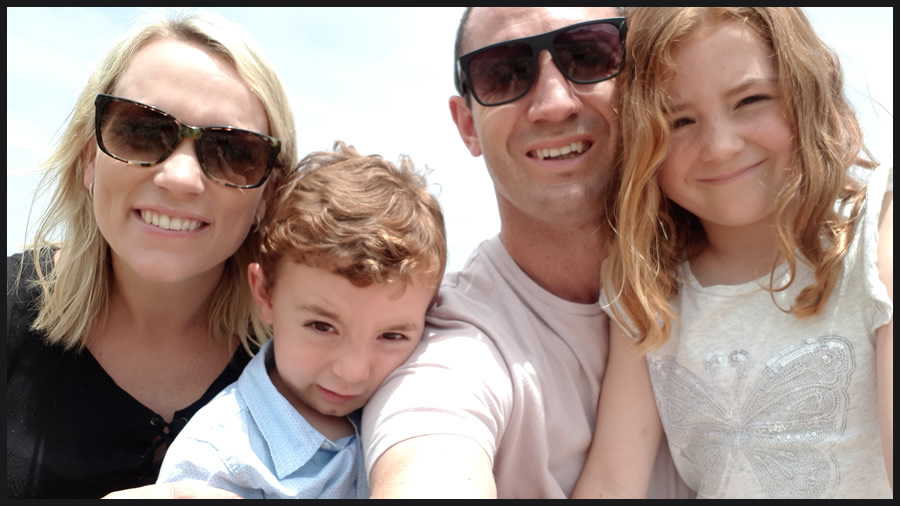 I grew up in the small Northland west coast town of Dargaville. From an early age I was either playing with a sports ball ( rugby being at the forefront), or busy trying to construct something.
The passion for working with wood and metal continued right through my formative years but it was while at high school I realised just how much I looked forward to wood work class.
I began building small projects like tables and stools then progressed to sailing yachts. The decision to do a carpentry course at polytech turned out to be a pre-cursor to a career that I have not looked back on since.
Starting Out
After attaining my certificate in carpentry it was time to find a builder to take me on as an apprentice. I cold called on local builders and eventually started a trial apprenticeship with Vuletich Construction based in Dargaville.
I was placed in a team with four builders, but the role also involved backing up the team of concrete workers when required. It was great start and I learned my first skills in timber frame construction as well as preparing and finishing concrete, not something everyone gets a good training in.
In 2005 when Haydn Andrews left to start up his own company (Andrews Building Ltd), also in Dargaville, he offered me a job and the chance to continue my apprenticeship. We worked on all general building projects from farm buildings to residential new builds and renovations. The great thing about doing your apprentiship in a rural town is we either completed or where heavy involved with the entire build from foundations up, as specialty sub trades such as insulation fitters, plaster board fixers and form workers were non-existent. We also completed a number of roofing projects including a large portion of the Dargaville high school's class-room blocks.
It was here, working one on one with a highly skilled tradesman that I honed and developed my skills and completed my national certificate.
I stayed on with Haydn and when his business grew I became his leading hand and foreman on a number of jobs.
Stepping Up
However In 2007 I decided it was time to put my plans of an OE into action and I left for London.
It was a life changing experience, which included travelling around Europe, discovering other cultures and still playing rugby on a social level. I was also lucky enough to travel and watch the games the All Blacks played in what was to become the heart break of the 2007 rugby world cup, which we can all now put behind us with their success of late!
But while there I began working for a team in West Acton and gained new building skills in loft conversions, house refurbishments and commercial projects. I worked with new and multi-cultural people in both small and large teams. In most situations we had tight deadlines and budgets to meet and then when given the opportunity I discovered I enjoyed the challenge of overseeing jobs and managing people. I also really enjoyed the initial challenges and rewards which came from working in with and respecting other cultures. This communication was reflected in the really positive feedback I received from both my employer, work mates and clients once I had taken on this role.
It was also during this time I met Renee, a Kiwi girl, who was later to become my wife and now business partner.
The Next Chapter
In 2009 it was time to return home. We decided to settle in Whangarei and I took a job working for Howard Harnett Builders.
Over the next two years we completed some really nice architectural homes overlooking the tutakaka coast. Working again back in NZ I further built my skills and knowledge around what was now a fast moving and regulated industry, including higher levels of health and safety and the new licensing scheme. But the dream to run my own business was always in mind.
Self-Employment
I took the leap into self-employment in 2011 setting up as Lambly Builders with the vision and promise of providing high quality building services.
I have always maintained the belief "Do it once and do it right," which means quality service, workmanship and products are non-negotiable and I 'm pleased to say I have a great team who also value the same principles. Over the last 6+ years that team and I have been building and growing in the wider Whangarei region. Our values of reliability and communication have helped us to grow through happy home owners and referrals, which we find the biggest compliment.
During this time we have also had the chance to build the business systems that ensure quality, communication, budgeting and scheduling. This has also helped us to become recognised as a NZ certified builder, not an easy feat as you not only need to be trade qualified with a good a track record, but have great customer, sub-trade and merchant references.
Family Life
I am proud to say Renee and I have never looked back since coming home to Whangarei and we love the region and all it has to offer.
Not only has the business grown but so has our family. Our daughter Loretta is now 6, son Heath 3, and the lucky last is now on the way.
We look forward to the future and the challenges and pleasures it will bring.