The Process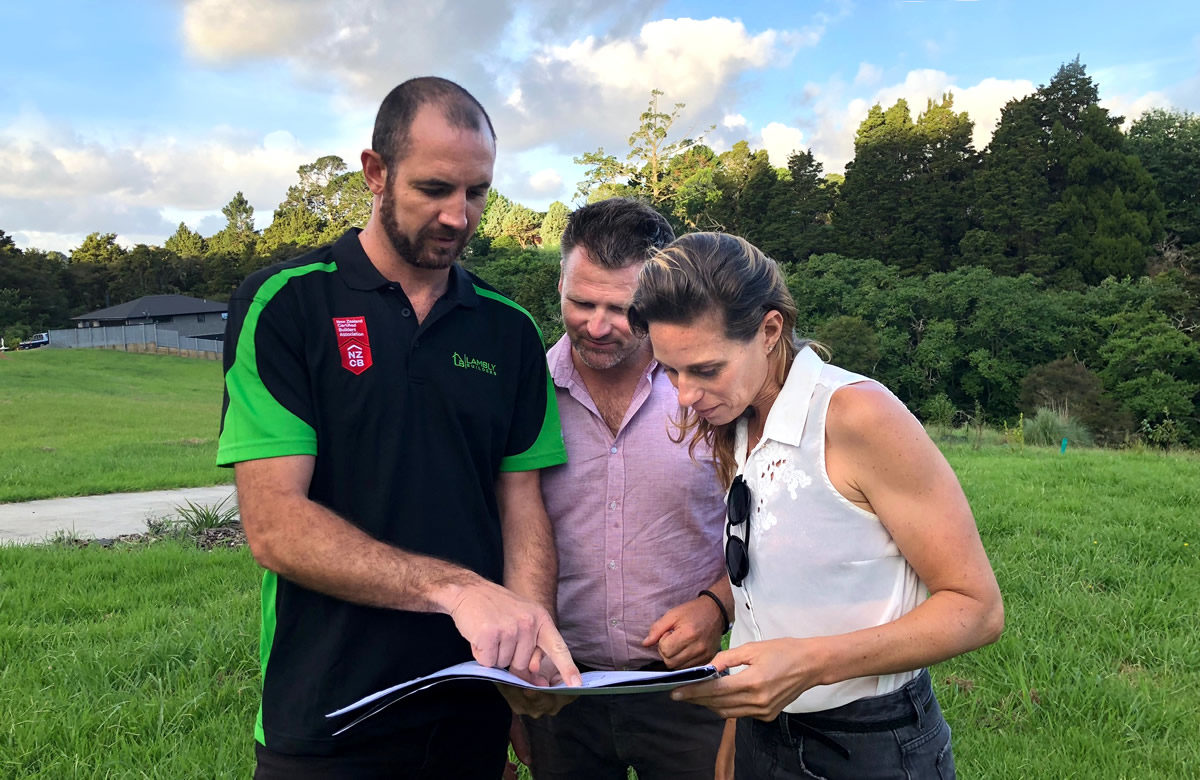 How we work with you – Your steps to building success with Lambly Builders
It's an exciting time, launching into a building project. Whatever you've got in mind – a new home, a major renovation or extension – you'll want to be sure you're getting an absolutely high quality service and finish.
Here is our own 8 steps to the building process:
#1 Contact Us
It always pays to get Lambly Builders involved early, this will more than likely save you time and money. So the first steps is to contact us so we can discuss your project and email you a questionnaire asking you some questions, so we can better understand what it is you are wanting to achieve. From here we can book a time for your free one-hour consultation and with the information gathered from the questionnaire we are able to make the best of this time.
#2 Lets meet in person
During this meeting we are all ears. We want to learn more about your vision and dreams, so bring along your ideas, plans, sketches and magazines. Let's talk about what's important to you and your family – items that reflect your values and your preferred way of living. We want to get a feel for your aspirations and expectations and we want you to get a feel for how we can help you take your dreams and turn them into your home. This will involve you discussing some big topics like time frames, council consents, project management and the level of investment you want to make so we understand from design stage through to completion your budget expectations.
We'll make sure we're on the same page and that we leave with a full notes page and completed checklist of what we covered together.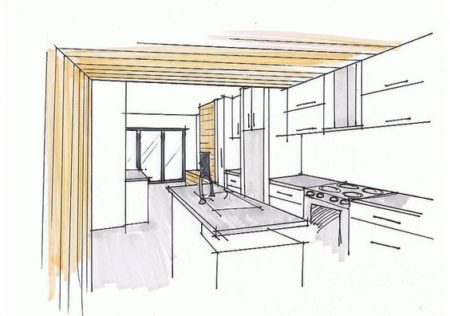 #3 Plans
We are more than happy to price from your existing plans, or offer you the complete design and build package which happens in
the following order.
Concept drawings
This is the evolution stage!  One of the most important stages.
A good design process is key to a successful project which will also meet your budget. Your design will evolve over a period of time during which you and your designer discuss, digest, think and rework ideas until the best solution is arrived at. We like to be interactive during this stage with you and the designer as our years of  practical experience, knowledge of what has and hasn't worked in the past can often help shape your concept drawings.
You may want to consider using sustainable building features at this concept stage making your home more eco-friendly and energy efficient saving you long term energy costs whilst adding value to your home? We can help you with ideas.
Before we move on to the next stage we will work with you until you are satisfied that the concept drawings in cooperate all the features, detail and style that you have shared with us  making sure your   home fits  you perfectly. These plans are critical for understanding what we want to achieve and the look and feel of the build. However they don't include details such as a site plan, specific detailing and specifications for the products or systems used. That's when working drawing come in.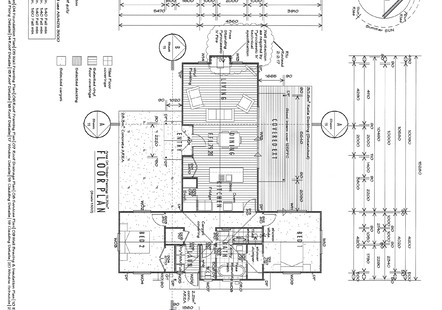 Working drawings
Your architect will now create your working drawings and documentation ready for;
Your local council approval
Possible engineering
Lambly Builders for quoting
(We can now price more accurately from these plans as they have the detailed drawings with specifications.)
#4 Pricing
Lambly Builders offer either fixed price or cost plus margin, with each having their own advantages. Below is a breakdown of what each entails so you can choose which works best for you.
FIXED PRICE
Gives you a fixed sum of what the build will cost, based on what you decide you want prior to the signing of the contract. The main benefit of going for a fixed price contract is that the agreed upon cost of the build is exactly that – fixed. There's still the chance to make changes during the build, but the down side is that with a fixed price contract, each time you deviate from the agreed plan, additional paper work is required, meaning more time and money is spent. If you know exactly what you want prior to the beginning of the build, this is a good option for you, as you won't have to worry about budget blow outs.
It has minimal stress involved for the client and we would recommend it for most situations.
COST PLUS MARGIN
There's no cushion added as you will often find with fixed price. With the estimated cost break down, you pay for exactly what is needed and nothing more. However, there's no contingency figure added as there is in a fixed price, to cover any unforeseen costs that may arise during the build.
Charge up contracts offer more transparency with your invoices – a copy of every receipt for every dollar spent, i.e. for all materials, sub-contractors and labour completed to date. Of course any changes or variations that occur will be discussed prior so that you have ample time and are aware of the best options for you to base your decision upon.
#5 Contract signing and Guarantee
Once we have agreed upon which contract option you would like to go with, we will then present you with a full building contract supplied by the Certified Builders Association, who produces the most up to date contracts in the industry. This will outline our responsibility to you, the extent of work, insurances, payment schedule and our very own personal guarantee that we stand by to give you added assurance. We will also present a works schedule where you will be able to clearly see what stages to expect and when.
We will also provide you with a disclosure statement outlining which sub-contractors will be working on your build. You can trust us to only work with the best in the industry as we strongly align
ourselves with companies that have the same values.
#6 Lets get started
During the course of your build there will be regular time-tabling, site meetings and budget reviews typically fortnightly or as required.. In doing so, this gives you the opportunity to view progress and address any queries you have with regards to design and functionality, that may arise as you start to see your dream renovation/home brought to life. This helps keep everyone on the same page which in turn allows you to make confident and informed decisions and keeps the job running smoothly – all helping to deliver the best quality result for you.
#7 Health & Safety
Health and Safety is something we take very seriously. Lambly Builders is committed to creating and maintaining a safe and healthy environment on all our work sites.
In practice this means:
Providing a safe place of work, safe equipment, and proper materials. Establishing and insisting that safe work methods are practised at all times and ensuring safe access to the house is maintained at all times if the owners are still living in the house.

On site, you will notice our health & safety in practice in the form of up to date Hazard boards on display, safety fencing, use of scaffolding (where
appropriate), use of  safety "Tool-box" meetings and the presence of Hazardco safety induction cards. We work in partnership with Hazardco to uphold and
maintain our health & safety standards.
#8 Job Completion
Once the final council inspection has been obtained, we will go through our 280 point quality assurance checklist to ensure every box has been ticked in regards to your build. This is to give you the added assurance that every little detail will be fixed and made just right. Once you're fully satisfied with the results, we will then provide you with our guarantees, certifications and information relating to your build. Last but not least, we will organize your free top to bottom house clean by one of our cleaning services so you can move into your newly built house just the way you should.